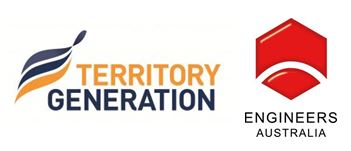 Territory Generation and Engineers Australia have partnered to provide a $6,000 scholarship program to foster diversity in the engineering sector in the Northern Territory.
Two scholarships, worth a total of $3,000 each, will be offered in 2018 over two semesters.
One scholarship will be awarded to an Indigenous Australian enrolled in a Bachelor of Engineering at at Charles Darwin University and the other will be awarded to a female enrolled in a Bachelor of Engineering at Charles Darwin University.
Scholarship recipients will also be given the opportunity to undertake valuable work placements at Territory Generation during 2018's semester breaks.
Applications close on 17 March 2018. Following the submission of your application, Engineers Australia and Territory Generation will contact applicants to advise of the outcome of their applications by mid-April 2018.
Check out the criteria for the Engineering Diversity Scholarship Program. For more information, please contact nt@engineersaustralia.org.au
Exciting opportunities exist to receive financial support and industry experience for Indigenous and female students considering a career in the engineering sector.