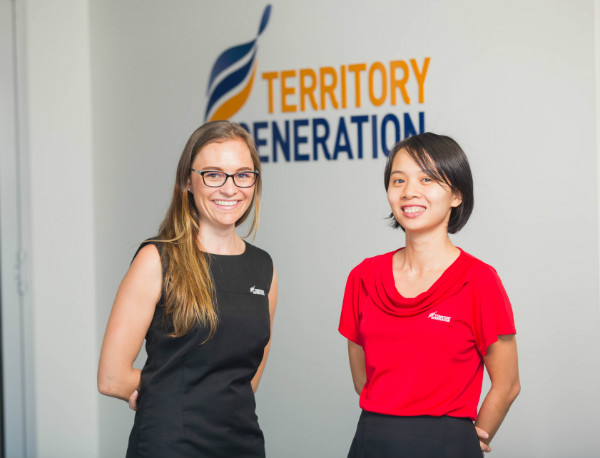 Territory Generation (T-Gen) produces electricity to power the Northern Territory.
Territory Generation was formerly an operational business unit of the Power and Water Corporation (PWC). As part of reforms announced by the Northern Territory Government in December 2013, Territory Generation underwent structural separation from Power and Water, forming a separate Government Owned Corporation on 1 July 2014.
T-Gen owns and operates eight power stations across the Northern Territory.
The head office is at 631 Stuart Highway, Berrimah.
Our Vision
To be the trusted and respected employer and electricity generation business of choice.
Our purpose is to safely, efficiently and reliably generate electricity to sustainably contribute to the lifestyle and development of the Northern Territory.
Safety is universally recognised as our highest priority.
We are known for being reliable, efficient and available when required.
We are a commercial organisation that is highly efficient and sustainable.
We exceed the expectations of our customers.
We are competitive with other players in the market; and
We are an employer of choice.