Territory Generation is committed to environmental stewardship. We work hard to balance our responsibility to provide electricity to our customers with our environmental, social and economic obligations. Our Environmental Policy Statement is displayed at all our sites.
A key priority for our business is transitioning to a low-carbon operation and reducing greenhouse gas emissions. Our strategy is in line with the Northern Territory Government's commitment to take action on climate change.
---
SUSTAINABILITY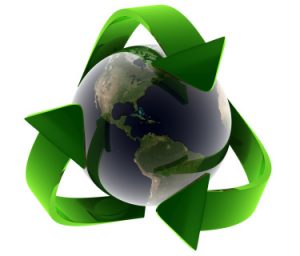 Territory Generation's Sustainability Framework adopts some of the United Nations 17 Sustainability Development Goals and is designed to help the NTG achieve its objectives of 50 per cent renewable energy by 2030 and net zero emissions by 2050.
Our principles, processes and procedures, investment decision-making and risk assessments are reported in our Environmental, Social and Government report.
We work with Power and Water Corporation to monitor and reduce water use as much as possible. Flow meters have been installed at power stations to monitor wastewater discharge.
For queries regarding Territory Generation and sustainability, please contact sustainability@territorygeneration.com.au
Environmental Sustainability
Environmental sustainability is about sustaining the environment through practices such as reducing, reusing and recycling in an effort to shrink our carbon footprint. Territory Generation's corporate sustainability goals are to:
develop a plan for environmental improvement to limit/reduce CO2 emissions
undertake a review of the 5% target against the Paris agreement commitments.
Territory Generation is creating staff awareness of environmental sustainability and trialling recycling programs for a number of waste types that are not generally accepted in council recycle bins. Staff awareness programs about water use and wastage and residential reduction of greenhouse gas emissions are also being undertaken.
Renewable Energy
Territory Generation's role is to ensure reliability in a controlled transition to renewable energy for the Northern Territory. We will achieve this by providing ancillary services which support the adoption of renewable energy.
---
ENVIRONMENT
Territory Generation is committed to environmental protection by minimising as much as possible its impact on the surrounding environments. For queries regarding Territory Generation and the environment, please contact environment@territorygeneration.com.au
Waste Discharge Licence
Territory Generation is committed to maintaining high environmental standards. Under the Water Act, a licence is required for the disposal of wastewater.
Territory Generation's Waste Discharge Licence (WDL212-03) from the Environment Protection Authority governs the way we discharge wastewater from cooling towers and evaporation ponds into the storm water drainage system that flows into Darwin Harbour.
Environmental Management System
To minimise our impact on the natural environment, Territory Generation has implemented an Environmental Management System. This is a series of policies, procedures, quick response information and fact sheets covering aspects such as chemicals and hydrocarbons, fire, flora/fauna/heritage, introduced species, soil and water conservation, waste and weed management.