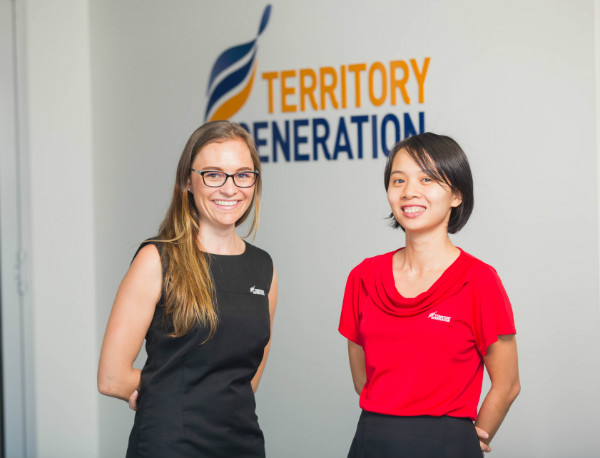 Territory Generation (TGen) produces electricity to power the Northern Territory.
Territory Generation was formerly an operational business unit of the Power and Water Corporation (PWC). As part of reforms announced by the Northern Territory Government in December 2013, Territory Generation underwent structural separation from Power and Water, forming a separate Government Owned Corporation on 1 July 2014.
TGen owns and operates eight power stations across the Northern Territory.
The head office is at 631 Stuart Highway, Berrimah.
Our Vision
To be the NT's trusted and respected energy services business.
Safety is universally recognised as our highest priority.
We are known for being reliable, efficient and available when required.
We exceed the expectations of our customers.
We are cost effective with other players in the market.
We are the centre of technical excellence for energy services in the Territory.
We are an employer of choice.
Our Business Goal (purpose)
In a rapidly changing environment due to the transition to renewables of 50% by 2030 we will need to support sustainable energy systems for the Northern Territory by:
Safely, efficiently and reliably provide   electricity services on commercial terms.
Providing ancillary services which support the adoption of renewable energy.
The nature and scope of electricity services undertaken will be:
Provision of energy
Frequency control and contingency control
Network support
System security
Black start
Our Values
FIRST: Focus, Integrity, Respect, Safety and Teamwork