Congratulations to Rebecca McKenzie, Shital Vaghela and Ririn Vogler on being recognised by TGen's Portfolio Minister, the Hon. Eva Lawler on International Women in Engineering Day, celebrated on 24 June. We are proud to see Rebecca, Shital and Ririn acknowledged for their contributions to their industry and to Territory Generation's diverse and skilled workforce.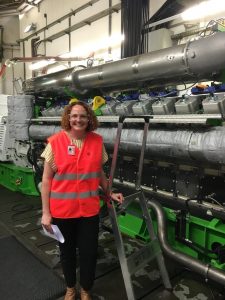 Rebecca McKenzie – Mechanical Engineer
As the NT moves toward 50% renewables, my role involves reviewing the technical and commercial feasibility of new energy technologies applications into electricity generation. I also undertake project and contract management to develop and implement new energy projects.
Inspirational quote: "All sorts of things can happen when you're open to new ideas" – Stephanie Kwolek.
Shital Vaghela – Mechanical Engineer
I started as a Mechanical Asset Engineer back in 2009 where I was responsible for maintaining GE Frame 6 Industrial Gas Turbine and Aeroderivative (Rolls Royce) Siemens Units for 9 years. For the past three years, I have worked as a Maintenance Planner. My previous engineering role (working on an asset management plan and managing outages and major projects related to assets) is now assisting me to plan and schedule maintenance work effectively and efficiently.
Inspirational quote: "Nothing is impossible; the word itself says 'I'm possible'".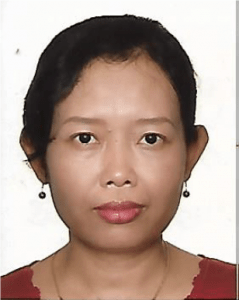 Ririn Vogler – Chemical Engineer
My role as a Power Plant Chemist involves providing water quality monitoring, chemical dosing and handling, laboratory management and data analysis. Conceptual thinking of water chemistry is also required, to account for engine design and operation. Data science forms part of the engineering principles that I am involved in on a daily basis.
Inspirational quote: "Behave like water since the constant is the change itself".
25 June 2021